New Orleans
A city worth visiting twice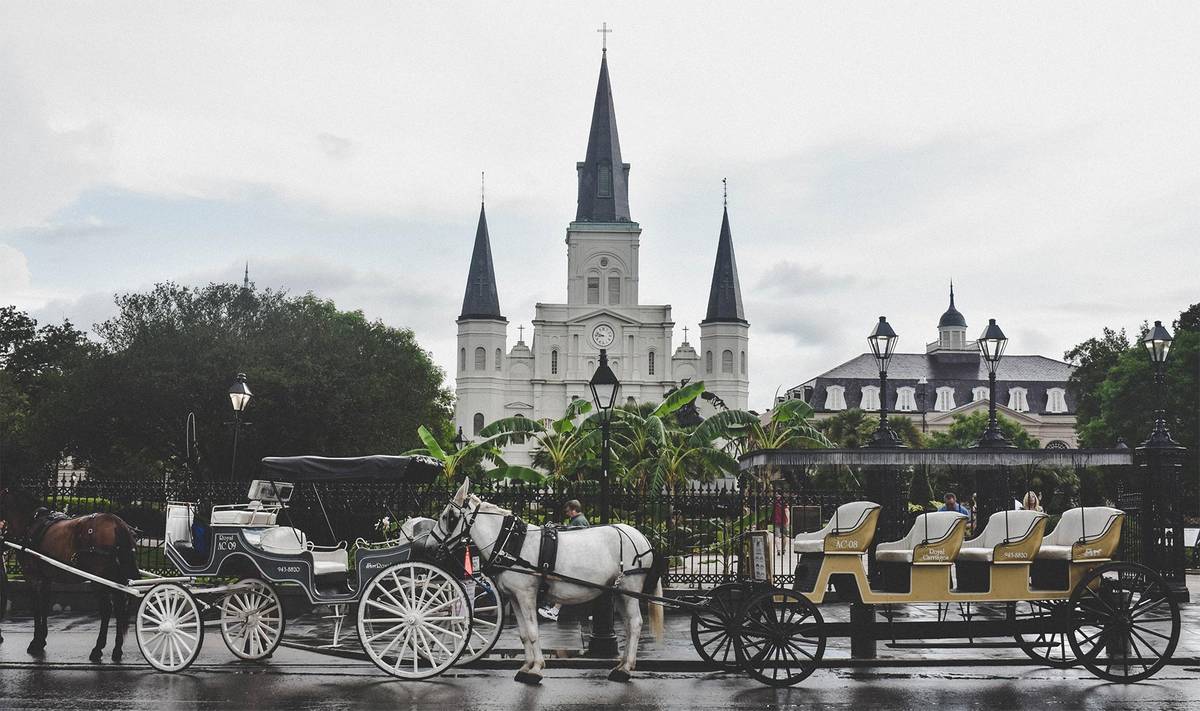 It was always in my mind to travel to this place when I was in USA because it is very famous city and because it has a very interesting culture and architecture to show me.
---
I was living in Tallahassee, the capital of Florida, it is very close to New Orleans so it was easy to travel to Louisiana, in my first trip I used the Greyhound bus, in my return trip, I used Megabus. I liked Megabus more than the first one because it was cleaner and cheaper.
I traveled at night, I crossed Panama City Beach, Pensacola, Mobile and finally I made it to my final destination in the morning.
In my opinion New Orleans is very big, the first thing I crossed by was the Mercedes-Benz Superdome Stadium and it is very beautiful and huge.
Because it was a one day trip only, I just visited the French Quarter area and I know there are a lot of things to do in New Orleans, but I'm only going to talk about the places I visited.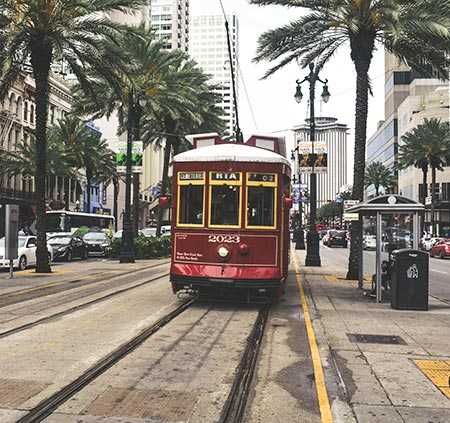 The first place I went was the Jackson Square, it is very nice, it has a nice Garden, you can take nice pictures there and relax for a bit.
Just around the Corner of this place is located The world famous Cafe Du Mundo. I was not able to get into because it was very crowded and I didn't want to waste my day on a line, so you better hurry up and get early to the cafe because I was told they sale the best beignets in the world.
New Orleans has a very beautiful and unique architecture, especially on French Quarter, I walked in the morning and I was able to see beautiful buildings, it was a cold and rainy morning though, but, I still had a nice walk over there.
---
In the afternoon I rode the ship called Steamboat Natchez, it is a tour in the Mississippi River, the Cruise includes launch on board, I recommend this tour because you don't have the opportunity to cross the famous Mississippi river everyday.
The rest of my afternoon wasn't that crazy neither, I just walk around the city taking some pictures and enjoying some jazz festivals.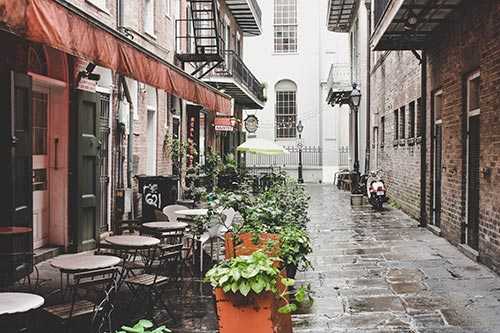 If you like partying, New Orleans is the city to go at night, there are a lot of streets with bars opened and different kind of music an environment to choose, so if you don't like the bar you are in, you can just go to the one beside you.
In the the same way how I arrived to New Orleans (raining) I left the city the next day returning back to Tallahassee.
So, yeah, it was a short trip, but, I just wanted to blog about it because New Orleans is a very nice city to visit.
---
If you are into italian culture or music, I think you should check this song out called "New Orleans" by Raphael Gualazzi
Have a good day.
Trip Dates: Saturday May 20 to Monday May 22 – 2017